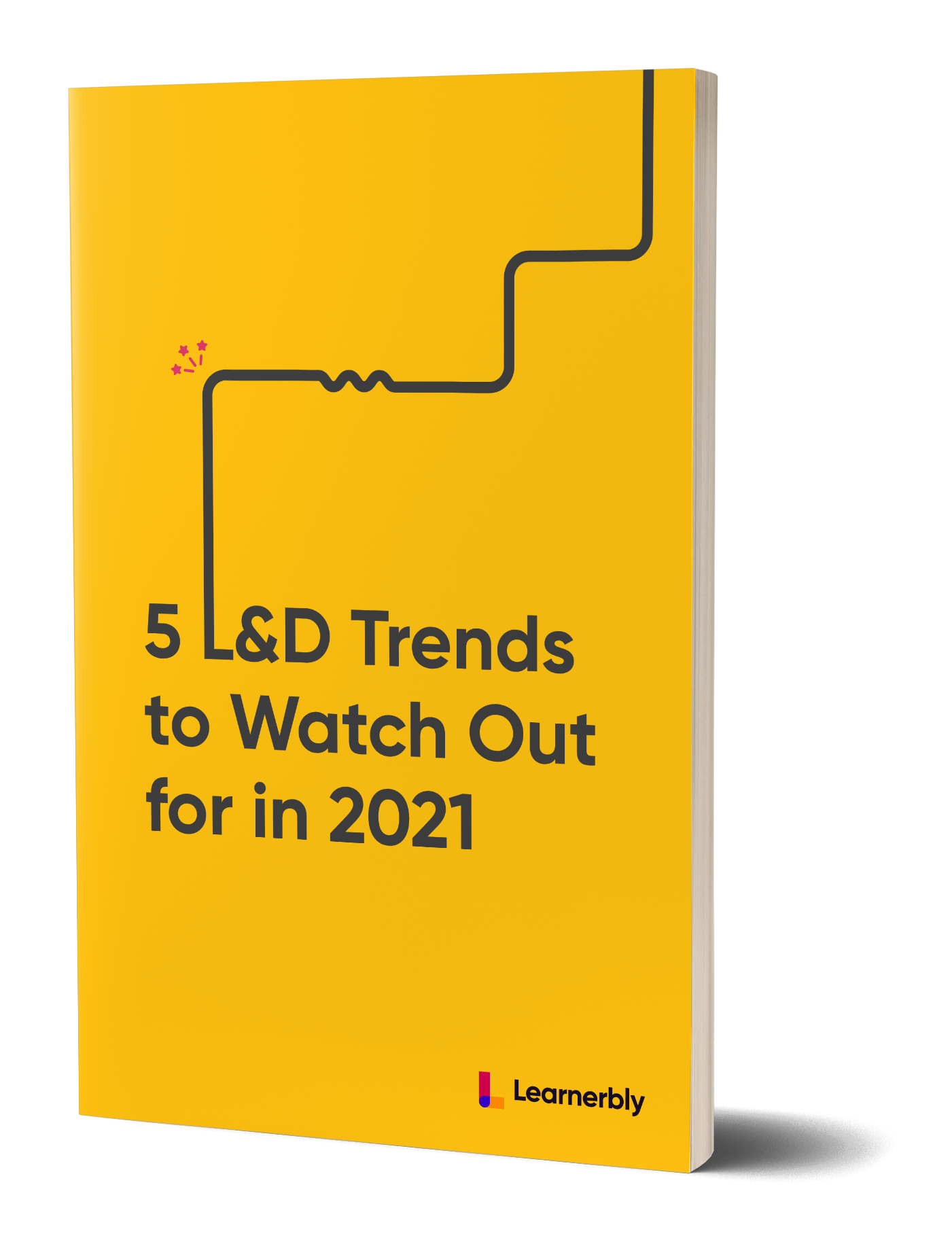 FREE GUIDE:
5 L&D Trends to Watch Out for in 2021
Learning and development is changing and to stay ahead of the curve you need to know the ways in which it's doing so.
‍
We've spotted 5 emerging trends in the L&D space. Our free download outlines each one and provides you with ideas on how to adapt them into your culture of learning.
‍
When it comes to personalised learning, the digital transformation of content and what offerings will spark new ideas and growth in your people, this guide has you covered.
Sign up here to download our resource. You'll receive an e-mail with a link to the guide.
Learnerbly needs the contact information you provide to us to contact you about our products and services. You may unsubscribe from these communications at any time. For information on how to unsubscribe, as well as our privacy practices and commitment to protecting your privacy, please review our Privacy Policy.