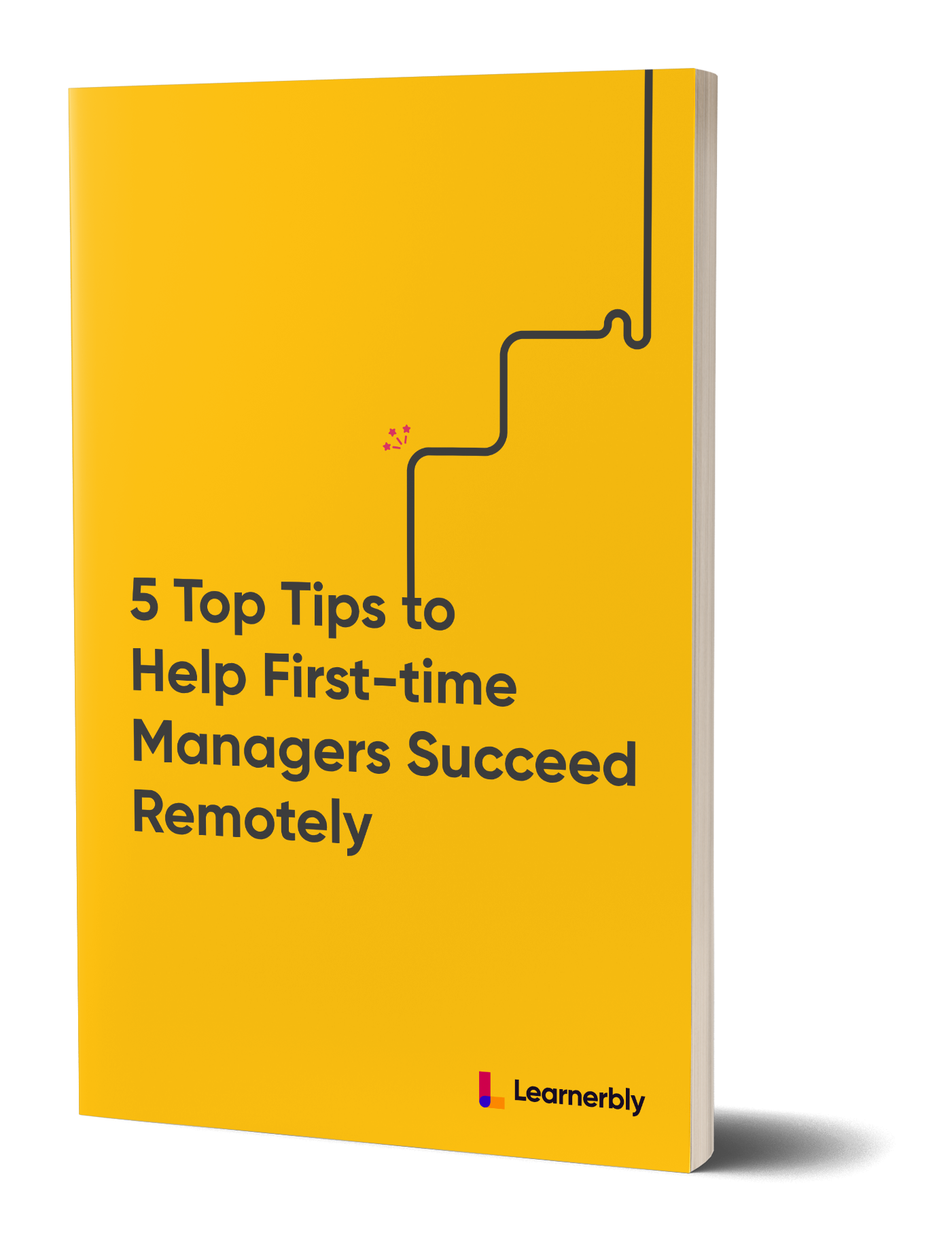 FREE GUIDE:
5 Top Tips to Help First-time Managers Succeed Remotely
5 actionable tips. 24 invaluable resources. All for you.

This resource will put your first-time managers on the path to success and help you navigate the nuances of the remote work world with them.

Crafted from the insights of our People Operations Manager, our CEO and one of our very own remote first-time managers, our 5 top tips are ones you can implement today.
Sign up here to download our resource. You'll receive an e-mail with a link to the guide.
Learnerbly needs the contact information you provide to us to contact you about our products and services. You may unsubscribe from these communications at any time. For information on how to unsubscribe, as well as our privacy practices and commitment to protecting your privacy, please review our Privacy Policy.