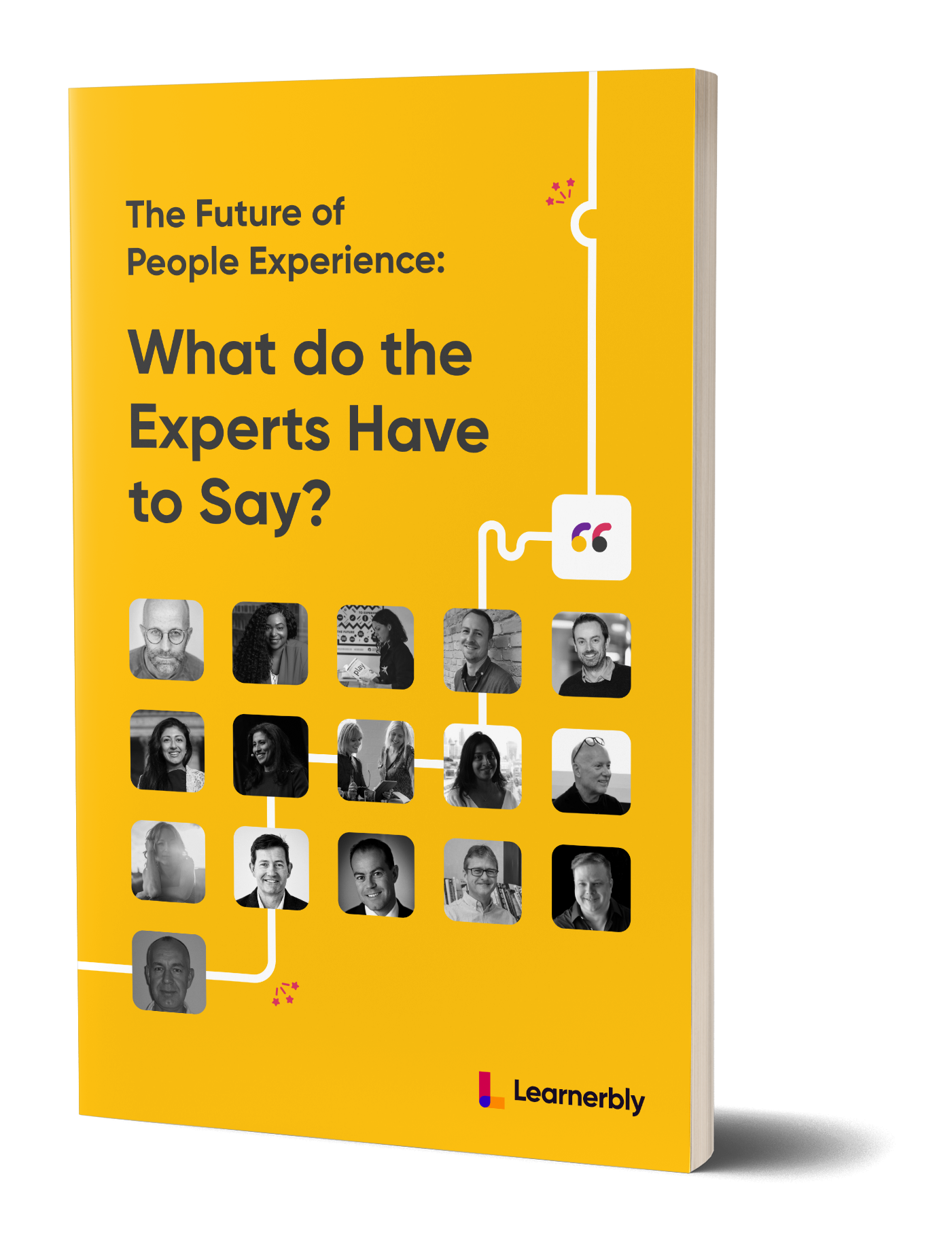 Free Download:
The Future of People Experience: What Do the Experts Have to Say?
People Experience is changing day by day. As a busy People team at a growing business, it can be difficult to keep up.
Luckily, help is at hand. Over the past 5 years, we've been interviewing some of the brightest and most influential minds in the space - to learn what they think the future of People Experience holds.
In this free resource, we've compiled 17 of the best insights from our conversations in an easy to digest ebook.
Interested in learning more? Fill out the form below and we'll send the guide straight to your inbox.
Sign up here to download our resource. You'll receive an e-mail with a link to the report.
Learnerbly needs the contact information you provide to us to contact you about our products and services. You may unsubscribe from these communications at any time. For information on how to unsubscribe, as well as our privacy practices and commitment to protecting your privacy, please review our Privacy Policy.