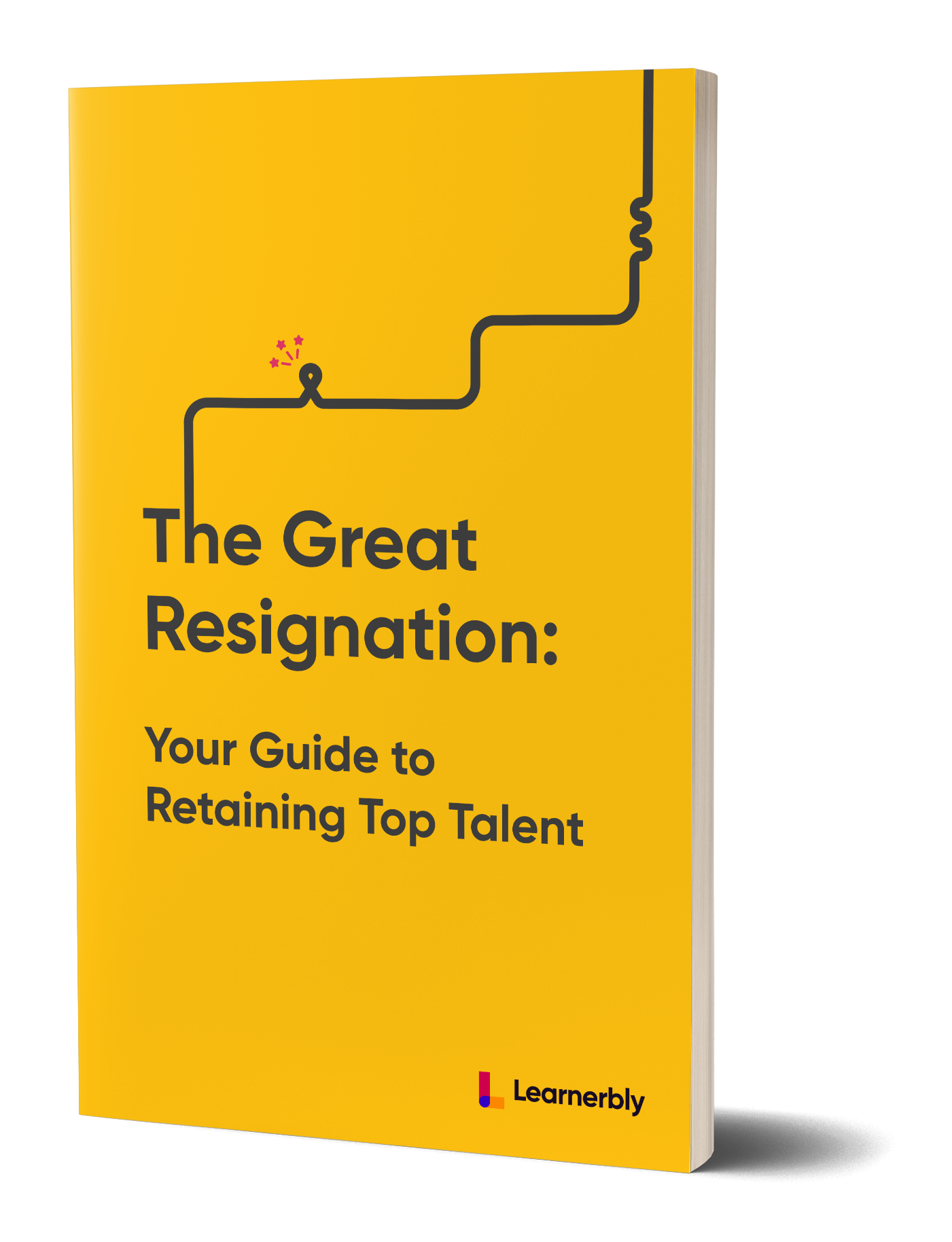 Free Download:
The Great Resignation: Your Guide to Retaining Top Talent
After two years of a stagnant job market, People are leaving their companies in search of something better.

The key to keeping your top talent around is in providing a workplace learning environment no one else can beat.

Download our guide to discover the 5 steps you can take to retain your people and be the place talent flocks to — not from.
Sign up here to download our resource. You'll receive an e-mail with a link to the ebook.
Learnerbly needs the contact information you provide to us to contact you about our products and services. You may unsubscribe from these communications at any time. For information on how to unsubscribe, as well as our privacy practices and commitment to protecting your privacy, please review our Privacy Policy.