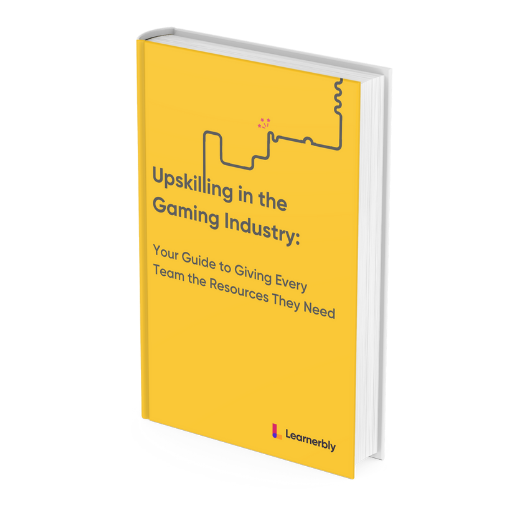 Free Download:
Upskilling in the Gaming Industry
Confidently take care of all your peoples' learning needs with our guide to the best content — broken down by team & skills.
Sign up here to download our resource. You'll receive an e-mail with a link to the ebook. By submitting you agree to sharing your contact details with Learnerbly.
Learnerbly needs the contact information you provide to us to contact you about our products and services. You may unsubscribe from these communications at any time. For information on how to unsubscribe, as well as our privacy practices and commitment to protecting your privacy, please review our Privacy Policy.