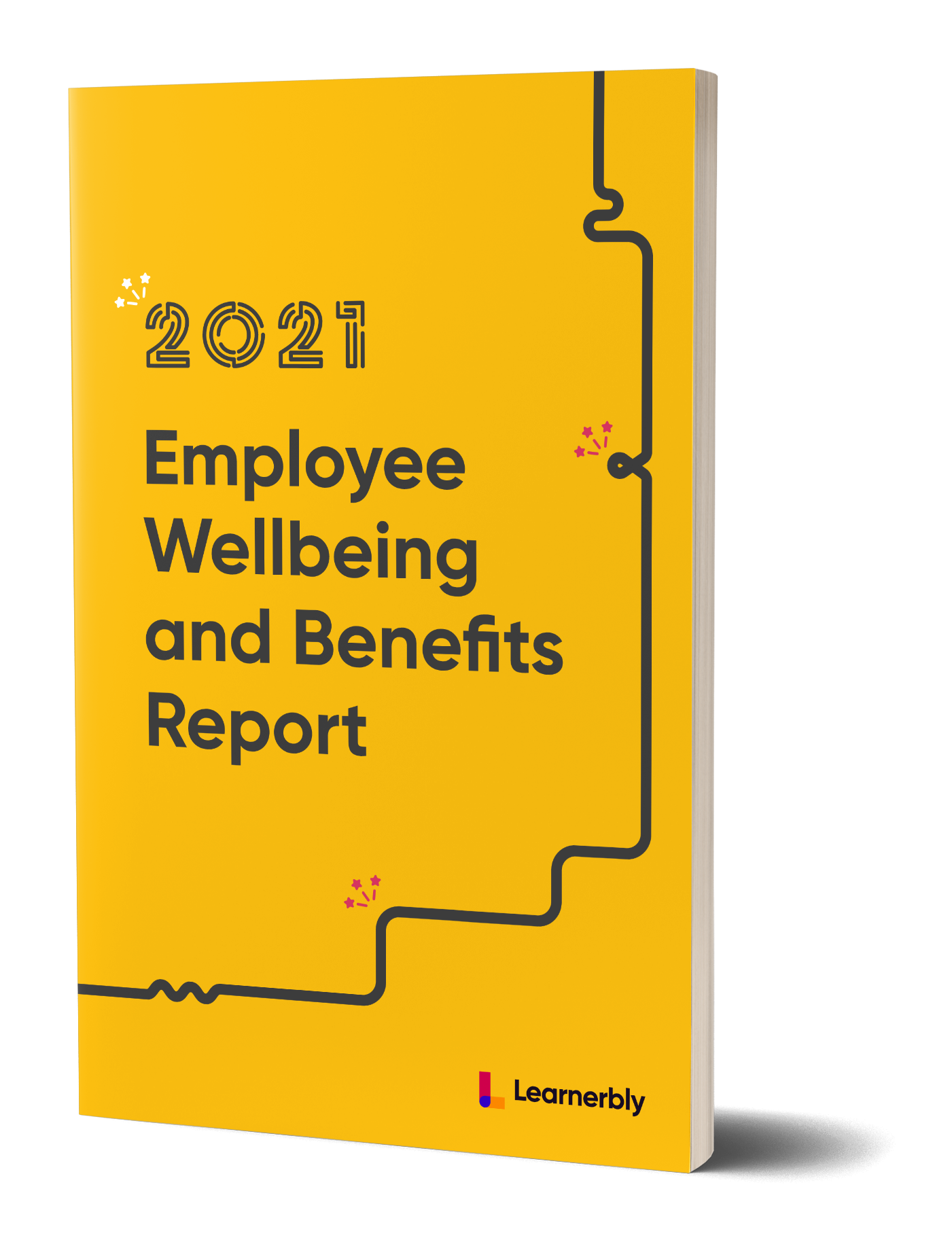 Free Download:
2021 Wellbeing and Benefits Report
Be the best for your people by seeing what the 'state of the nation' is for wellbeing and benefits among progressive businesses like yours.

Inside our free report, we share data (did you know 52% of respondents offer a WFH budget?) and insights (including information around mental health policy changes) that can inspire your future policies and keep you on top of Wellbeing and Benefits trends.

Fill out the form below to get your download:
Sign up here to download our resource. You'll receive an e-mail with a link to the report.
Learnerbly needs the contact information you provide to us to contact you about our products and services. You may unsubscribe from these communications at any time. For information on how to unsubscribe, as well as our privacy practices and commitment to protecting your privacy, please review our Privacy Policy.